Former England international centre-back Jonathan Woodgate appeared on the latest edition of The Greatest Game with Jamie Carragher and claimed that Liverpool were interested in signing him when he left Newcastle United and joined Real Madrid in the summer of 2004. 
As well as Real Madrid and Newcastle, Woodgate played for Leeds United, Tottenham Hotspur, Middlesbrough and Stoke City during his career. 
During this podcast, though, Carragher asked (54:45) the ex-centre-back if Manchester United, Chelsea or Liverpool ever approached him about joining them and Woodgate responded to that question by revealing that the Merseyside club were interested in signing him in what was Rafael Benitez's first summer in charge of the Reds. 
Woodgate said: (54:45) "When I left Newcastle, Liverpool were [interested]. Rafa Benitez was the manager and they were [interested]."
Would you have liked Woodgate at Liverpool?
YES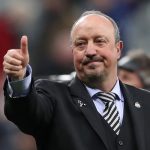 NO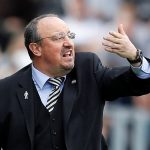 TIF Thoughts on what Woodgate had to say about Liverpool's interest in signing him…
When Woodgate joined Los Blancos in the summer of 2004, then-Newcastle manager Sir Bobby Robson explained that the decision to sell the defender was made without his approval and came as a result of an "exceptional offer" from the Spanish club. 
Additionally, Robson indicated that Woodgate himself "got wind of" Real Madrid's interest and perhaps that had an influence on his decision to move to Estadio Santiago Bernabeu. 
With Robson having described Real's offer for Woodgate as an "exceptional" one, perhaps Liverpool wouldn't have been prepared to make as high of a transfer offer for the player and so, maybe the Toon wouldn't have considered selling Woodgate to the Merseyside club despite their interest. 
Additionally, could Woodgate himself have preferred the opportunity to join Real Madrid instead of the Reds with Robson suggesting that the player was keen to join the Spanish club after getting wind of Real's interest? 
Regardless of why the transfer didn't happen, the fact that Woodgate's time at Madrid is not exactly revered in addition to the fact that Liverpool ended up winning the UEFA Champions League in what was their first season under Benitez would suggest, in hindsight, that perhaps Woodgate should have taken the Reds' interest more seriously.