Former Liverpool player and current ESPN pundit Steve Nicol has been discussing Rangers manager Steven Gerrard's future and the possibility of the ex-Reds captain becoming Liverpool boss one day.
Before taking the reins at Ibrox in 2018, Gerrard coached at the Merseyside club at youth level. Now, in what is his first senior managerial post, it may be fair to say that the Liverpool legend has impressed this term, as he's helped Rangers to remain undefeated in each of their 26 competitive games so far this season, getting off to a positive start in a campaign where he is tasked with helping his side to prevent their rivals Celtic from winning what would be a historic 10th-straight Scottish top-flight title. 
Following Gerrard's positive start to the 2020/21 campaign, it may be understandable why Nicol has shared some optimism about the possibility of the 40-year-old taking charge of the Reds in the future, saying:
"I think he's done the right thing, he's gone to a big club. When he went there, they were in a complete shambles and steadily over the last two and a half seasons, he's grown them and got them better, made some good signings – to the point now that it looks like Rangers are in position to stop Celtic, their biggest rivals, from making it 10 league wins in a row. 
"That was a tough task to take on when he did, and the fact that he's actually doing it and looks like he's going to get it done tells you that he knows what he's doing. Is he a future Liverpool manager? Absolutely.
"I think the key is what he's doing in Europe. I think had Rangers been struggling in Europe in the Europa League, then it would be tough to see [him] going from Rangers to Liverpool, but the fact is that this season in Europe, they've been dominating. If Steven Gerrard goes on and wins the Europa League, then that tells you that he's ready at the very highest level. 
"Steven Gerrard, right now, is doing everything right and so he's putting himself in the frame, that's the important thing."
Do you think Gerrard will manage Liverpool one day?
YES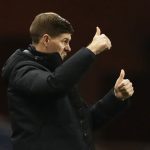 NO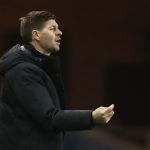 TIF Thoughts on what Steve Nicol had to say about Steven Gerrard's potential Liverpool future…
It will be interesting to see how Rangers fare as the 2020/21 campaign progresses. If Gerrard can help the Gers to win what would be their first Premiership title since the 2010/11 campaign this term, then that bit of silverware may provide a positive indication of his top-level managerial potential – as would Europa League glory, as Nicol suggested. 
However, with Gerrard still yet to officially claim any silverware in his first job as a manager, it may be too soon to definitively say that he's "absolutely" got what it takes to follow in the footsteps of Jurgen Klopp, who helped the Reds to win their first English top-flight title in 30 years last season. 
As Nicol stated, though, Gerrard is seemingly doing a good job this term and if he can keep that up, then he may well get his dream job one day.