Former Premier League referee Mark Halsey believes it would have been harsh to award Liverpool a penalty late on in their game v Newcastle United.
In the second half, a scramble on the goal line led to Fabian Schaar narrowly getting to the ball ahead of the onrushing Sadio Mane and away from danger. But it could be claimed that in the process, Newcastle stopper Karl Darlow impeded Mane when attempting to scramble and get the ball himself.
However, speaking exclusively to This Is Futbol, Halsey believes that there wasn't enough evidence to suggest that Darlow's action were enough to stop Mane from getting to the ball:
"It's not clear and obvious error. They've both gone in for the ball, they've got tangled and I would say that it's just a case of normal contact in a game."
"I was sat watching that and I was thinking 'if he goes down there, I wonder if VAR gets involved in that situation?' but as I say, it's not clear and obvious error that's why VAR didn't get involved but had he gone down, he would then have been asking questions to the referee."
Should VAR be scrapped?
Yes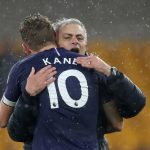 No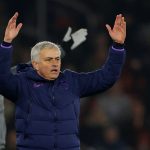 In the age of VAR, where something has to be 'clear and obvious' in order to overturn the initial decision, to give a penalty for something as small as that. For Mane to have got a penalty, there probably would have had to be more contact from Darlow in the process, and as Halsey said if he goes down and appeals maybe it forces VAR to have a look. So perhaps we should be applauding Mane for his honesty.
Add to that the fact that Mane didn't exactly do too much appealing for the penalty kind of gives you an indication that even he thinks there wasn't enough to put him off.