Speaking exclusively to This Is Futbol, Mark Halsey has been talking about some of the most controversial incidents from the latest round of fixtures in the Premier League.
The former Premier League referee offered his thoughts on a number of incidents and one incident he spent a little bit of time on was the potential foul in the build-up to Fulham's goal in the 1-1 draw with Liverpool at Craven Cottage.
Before Ademola Lookman slipped Bobby Decordova-Reid in on goal, Mohamed Salah looked to have been pushed in the back.
Jurgen Klopp thought it was a foul and that VAR should have disallowed Fulham's goal; however, Halsey wasn't so sure.
He said: "When I looked at it, I am thinking he's made a meal of that.
"If he just stands there and gets [Lookman's] arms on his back and goes down naturally, we might have had a different outcome."
Halsey then went on to explain that he thinks that Andre Marriner might have thought that the Egyptian was looking for a foul.
"There is [an] argument it was a little push, but just go down naturally if you're fouled – don't make it harder for a referee to think, 'he looks like he's looking for a foul.'
"For me, if he goes down naturally, then we may have had a different outcome."
Do you think Salah was fouled?
No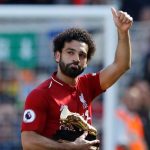 Yes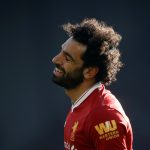 So, it looks like Halsey thinks that Salah spoiled his chances of winning a foul by not reacting in a natural way to the slight push.
Obviously, it led to a goal, so it was an important part of the game, but we are inclined to agree with Halsey because Salah's reaction to the slightest of touches was odd, to say the least.
The 28-year-old also has a reputation for making the most of things in these situations, so maybe that didn't help either.