Mark Halsey has been criticising Jurgen Klopp for 'screaming at' Craig Pawson on the touchline when the referee was reviewing the incident that led to him initially awarding a penalty against Liverpool in their Premier League clash with Wolverhampton Wanderers this past weekend on the pitchside VAR monitor.
As explained by the BBC in their match report for this game, which ended in a resounding 4-0 win for Liverpool, Pawson awarded Wolves a first-half penalty when Reds attacker Sadio Mane was deemed to have fouled Old Gold centre-back Conor Coady in the penalty area, however, the referee reversed this decision upon reviewing the incident. 
Speaking exclusively to This Is Futbol, Halsey condemned Klopp for how he conducted himself pitchside when Pawson was reviewing this incident, with the ex-Premier League referee explaining that the manager of the Merseyside club was 'screaming at' the official. 
Halsey said: "I think the other thing we've got to be wary of – I noticed that Jurgen Klopp was shouting and screaming at Craig Pawson as he was coming over to the monitor saying, 'he's not touched him' – he was really screaming at him, saying, 'he's not touched him, he's not touched him, he's dived, he's dived.' 
"I think we've got to get away from that and I know the fourth official, Andy Madley, had to have a word with Klopp on that situation, but you have to question why is the monitor right by the tunnel? I suppose there's nowhere else at Anfield for it to go, so I think that's something they need to look at and perhaps Jurgen shouldn't be saying anything."
Do you think Klopp was wrong to scream at the referee?
YES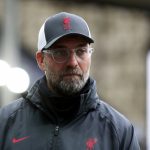 NO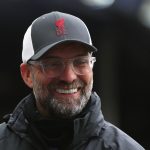 Perhaps it would be somewhat distracting for the referee, who is trying to review a potentially game-changing situation pitchside, to have one of the two teams' managers providing a passionate running commentary of the situation in his ear and so, maybe it'd be best for the managers to stay quiet and allow the referee to come to a decision on his own, as surely the official will ultimately end up making his decision based on how he sees the situation on his monitor and not based on what one team's manager is shouting at him. 
However, it is difficult to blame the manager for airing his thoughts about the potentially game-changing situation, especially with the referee positioned so close to him, as Halsey stated.
As a result, perhaps the Premier League should move the pitchside monitors further away from the managers or be more strict about preventing managers from communicating with referees when they do come to the monitor to review a situation.