Former Liverpool man Steve Nicol has rubbished claims that Liverpool forward Mo Salah could be going to either Barcelona or Real Madrid any time soon.
In a recent interview with Spanish outlet AS, the Egyptian left a question about moving to either Real Madrid or Barcelona somewhat open-ended by saying "I think Madrid and Barcelona are top clubs… We never know what is going to happen in the future, but right now I'm focused on winning the Premier League and the Champions League again with my club."
Which has led to a bit of debate about whether or not it would be a good move for him to be making at this time in his career.
But speaking on ESPN FC, Nicol believes that this is all being taken out of context and pretty much dismissed any notion that he wants to leave Anfield at this point:
"It depends how you want to take these things. And I tell you it depends on the individual. I don't think Salah is the type of person who's going to go rocking the boat on purpose. I think he was probably just trying to be vanilla and ends up [with] everybody jumping on this as if he wants to leave."
Do you think there is a possibility Salah could leave next summer?
Yes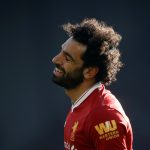 No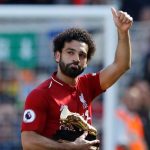 And in fairness to Salah, he did state later in the interview that he wants to break every goalscoring record at the club, and if you take a look at the scoring charts for the club, he's still got a long way to go before he'll come anywhere close to claiming the title for himself.
So whoever you decide to listen to on the matter, it looks as if the 'Egyptian King' is going to be sticking around Anfield for a long time yet.
Whether or not he spends the rest of his career there is a matter yet to be decided, but for now, the idea of him going to the Santiago Bernabéu or Camp Nou are looking pretty slim.