Speaking recently on the Ask Ornstein YouTube show, David Ornstein provided an update on the future of Barcelona star and Manchester City target, Lionel Messi.
Following a highly uncertain summer, in which Messi spoke openly about his desire to leave Barcelona, with the 33-year-old being heavily linked with a move to Pep Guardiola's City, the £90 million-rated winger eventually, and rather reluctantly, decided to stay at the club for whom he has made an astonishing 743 appearances, scoring a somehow even more astonishing 641 goals along the way.
However, with his contract in Catalonia set to expire in the summer of 2021, uncertainty still surrounds the Argentine's future, with reports suggesting that City are already preparing a contract for the Barcelona star in anticipation of his departure.
The future of Messi was something that Ornstein discussed on a recent episode of the Ask Ornstein YouTube show, although, the journalist appeared to be rather less convinced that the 33-year-old will be leaving Barcelona next summer.
He said: "Lionel Messi – is he or isn't he going to leave Barcelona? If he becomes a free agent, clubs such as Manchester City are sure to try and sign him, but it's a big 'if', and the more people I speak to suggest he might well stay at Barcelona after all."
Do you think Messi will join Manchester City next summer?
Yes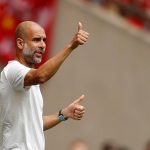 No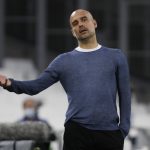 TIF Thoughts on David Ornstein's comments regarding the future of Lionel Messi…
From Ornstein's comments, it would appear that the journalist has been informed, by what would seem to be a number of people, that Messi could actually end up renewing his contract at Barcelona after all.
However, on the surface, considering how staunchly the Argentine was speaking out against the club last summer, as well as the fact that getting Messi's annual salary of 'more than €100 million' (£90.3 million) off the books would dramatically help increase Barcelona's rather dire financial situation, everything does still seem to point towards the 33-year-old's exit next summer.