Speaking exclusively to This Is Futbol, Mark Halsey has been discussing the latest controversial incidents from the weekend's Premier League action, which featured Leicester City's disallowed goal vs Tottenham Hotspur.
The former Premier League referee went into great detail on many incidents and one such decision that he spent some time on was James Maddison's disallowed goal against Tottenham Hotspur.
The ball was played over the top by James Justin for Maddison to run onto, and he then buried his shot into the far corner, but VAR drew the lines and chalked off the goal despite it looking too close to call.
Luckily for Leicester City, it made no difference as the Foxes scored again to record a 2-0 victory. 
Still, after the match, Maddison tweeted to express his displeasure at his goal being disallowed.
It seems that Halsey agrees with him as he doesn't think it should have been disallowed either.
He said: "They're the sort of incidents; they're the sort of goals that we do not want to be chalking off.
"I keep saying it, those lines they could put them anywhere.
"For me, that should have been given as a goal."
So, Halsey is clearly unhappy that this goal by Maddison was ruled out for offside.
Do you think VAR was right to disallow Maddison's goal?
No, it should have stood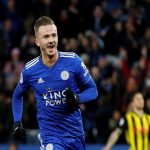 Yes, correct decision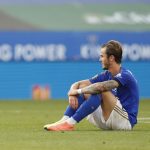 It was a brilliant goal by the former Norwich City man as he brought the ball down brilliantly and advanced into the penalty area, before rifling an effort beyond Hugo Lloris and though it made no difference to the result, it is a shame that a goal that good was chalked off.
Halsey continued to have his say on the decision, and it is clear that he is not happy.
"People pay a lot of money to be entertained and celebrate goals.
"We're in the entertainment business; it's a multi-billion pound industry, and the fans need to be entertained.
"We cannot keep disallowing goals of this nature."
So, his feelings on this goal are pretty clear, as were Maddison's, so hopefully, the next time a situation like this arises again, some common sense takes hold, and the goal is not disallowed because a player's armpit hair is offside.