Phil Hay has been speaking on the latest edition of The Athletic's The Phil Hay Show about all things relating to Leeds United.
One of the topics that he spent some time on was 'Spygate' ahead of the Whites' clash with Chelsea.
When 'Spygate' happened back in the 2018/19 season, Marcelo Bielsa hosted a press conference after the incident had emerged.
He presented a presentation to a room full of journalists showing all of the data that he has at his disposal.
However, this was taken the wrong way by many other Championship clubs, and they made complaints to the EFL over Leeds 'spying' on Derby County's training ground, and the result was a £200,000 fine that Bielsa paid himself.
However, it seems as if, according to Hay, had Bielsa not hosted that press conference, then the whole thing might have died down.
He said: (36:09) "I spoke to an official at another club after that press conference who said to me quite openly 'if it hadn't [have] been for that press conference, I think it might have been allowed to lie, and it might have been allowed to die down.'
"[However,] there was a feeling after it that there was a bit of arrogance there [and] it was over the top.
"If there wasn't necessarily an appetite beforehand for a big EFL investigation, once that press conference finished there absolutely was."
Do you think Bielsa should have hosted that press conference?
Yes, he had to show he wasn't cheating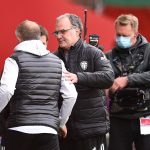 No, he should have left it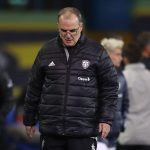 TIF Thoughts on Bielsa's press conference and this information from Hay…
When the press conference was called, there were probably some people fearing that it was the end of Bielsa at Leeds, but instead, he just showed how he used data and that he hadn't cheated or anything like that.
However, according to Hay, it seems as if that didn't go down well with other clubs, and that was why there was ultimately a £200,000 fine.
So, we think that looking back on it; maybe it wasn't the best decision that Bielsa has ever made in his time as Leeds manager.