Phil Hay has been speaking on the latest edition of The Athletic's The Phil Hay Show about all things relating to Leeds United.
One of the main topics that he spent some time on was transfers and how Marcelo Bielsa sees the January transfer window and if he wants the club to sign anyone.
The Whites spent just under £100m in the last transfer window to try and improve the squad.
They are also seven points above the relegation zone, so they are doing quite well and have already invested a lot of money and, according to Hay, Bielsa will not be demanding new signings.
He said: (28:39) "Certainly from speaking to people at the club, I don't get the impression that Bielsa's banging the drum at all for new signings.
"What I think they will do, and [Victor] Orta is pretty good at this, is be aware and have their eyes open for opportunities that come up that are too good to miss.
"So, like with Raphinha who was suddenly made available by Rennes and was there to be had and Leeds got in there and did the deal for £17m.
"I think if something comes up that they like and something comes up that is worth doing, they have shown before that they will do it and they will invest."
Do you think Leeds will be active in January?
No, we won't be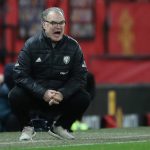 Yes, we might bring in one or two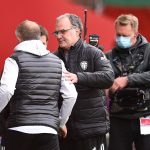 TIF Thoughts on Bielsa and any potential January signings for Leeds…
So, it looks like the Whites might have a quiet January transfer window because if Hay is right, then Bielsa is not that bothered about any new signings. It's quite a big claim to make as the Whites have just lost Robin Koch and Liam Cooper to injury, which leaves them with just Diego Llorente (who is only just able to play) and Pascal Strujik as the only two natural central defenders, with Luke Ayling possibly filling in.
However, it is interesting that he thinks that Leeds will be looking for any deal that they like, so that means that by the end of the transfer window, the Whites could have signed no one, or they could have sprung some surprises.
So, we think that Leeds could be an interesting club to watch during this transfer window, and we look forward to seeing if they spring a surprise or two.