Patrick Bamford has been speaking on the latest edition of The Athletic's The Ornstein & Chapman Podcast about all things Leeds United and Marcelo Bielsa.
While Bamford was talking about working on some of the runs he makes in games, he revealed just how much time Bielsa has invested in him.
He said: "There are things that Marcelo has worked with me on that took six months to come to fruition.
"It's not just a click of a finger and it changes.
"It is something that takes a period of time.
"So there are always things to be learnt, and he is always sending you clips or pushing you to learn new things."
Do you think Bielsa should spend this much time with Bamford?
Yes, it has worked out for him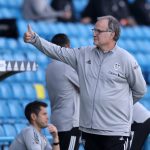 No, he should be doing other things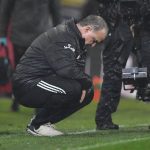 TIF Thoughts on Bielsa and Bamford…
It is really interesting to hear that for some parts of Bamford's game Bielsa has worked on them for six months to help him and push him to achieve what the Argentine clearly believes is possible from Bamford.
Since he joined Leeds, Bamford has played 83 games under Bielsa in which he has scored 34 goals making him Bielsa's joint-highest goalscoring player he has managed along with Fernando Llorente.
So, it is clear that whatever Bielsa has worked on with Bamford has resulted in a good number of goals.
It should also be remembered that before this season, Bamford had scored one Premier League goal in 27 appearances, so he could have been overlooked by the Argentine, but Bielsa gave Bamford the chance, and he has returned eight goals in 11 appearances.
So Bielsa clearly trusts Bamford, and we think it is great that he had the patience to keep working with the 27-year-old on some aspects of his game for six months in some cases.
We hope that Bamford continues to grow under Bielsa because he has clearly found a manager who trusts him.