Former Liverpool man Steve Nicol has claimed that Leeds United's style of play 'isn't football'.
The introduction of Sam Allardyce back into the Premier League has sparked a bit debate as to the pros and cons of certain styles of play, given what the former England boss has become associated with over the years.
It's not too dissimilar to the one that has been had regarding Marcelo Bielsa and his style of play at Leeds United, which on an entertainment level, is arguably the polar opposite of what Allardyce has become known for.
However, speaking on the most recent edition of the ESPN FC podcast about the contrasting styles of play within the Premier League, former defender Nicol claims that it's good to have a variety of styles when it comes to playing, and used it to take something of a shot at the Leeds United boss.
He said: "I don't want to go watch Leeds United playing against another Leeds United team. Because that's not football to me. That's like watching a schoolboy game where everybody's just running around at 100 miles an hour, just all over the place. That's not football to me – and lots of losing the ball. And if you enjoy watching teams losing the ball, then you're not my cup of tea."
Can Leeds keep this style of play up all season?
Yes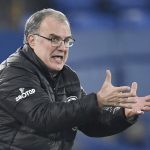 No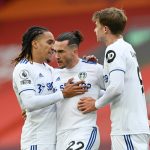 It really is a case of horses for courses. There is no right or wrong answer in the grand scheme of things, so long as you manage to achieve your aims.
New boys Leeds United and West Brom were more than likely set the task of staying in the division this season, and if one of them does it by entertaining people and the other by grinding out results, then they've both been successful in their jobs, and it shouldn't really matter what outsiders think.
Either way, it may even be fair to say that West Brom v Leeds United tomorrow night may have just become one of the must-see fixtures on the Premier League calendar – purely because of the clash of styles between the two men in charge.