Football finance expert Kieran Maguire has recently discussed the situation surrounding Leeds United and French striker Jean-Kevin Augustin.
During the 2019/20 season, the Whites took the forward on loan from RB Leipzig with a clause in the deal that would see him permanently become a Leeds player (per Bild).
However, after three games for the club in which he neither scored nor assisted a goal (per Transfermarkt), Marcelo Bielsa's side decided they did not want Augustin.
With the two sides in a dispute over whether the clause should stand as it was in relation to Leeds gaining promotion to the Premier League, it was reported that a legal battle was likely to ensue (via Daily Mail).
In the latest episode of The Price of Football podcast, Maguire discussed the situation surrounding the Whites and the French attacker. (8:11)
He said: "This will end in lawyers becoming richer, is the simple answer. There are overlaps to a certain extent with the transfer of Emiliano Sala from Nantes to Cardiff and that has yet not, of course, been resolved.
"Both clubs are trying to say that the player should be at the other club for financial reasons.
"What will happen here, in all probability, is that the FIFA Players' Status Committee will make a final ruling on this and who is going to be successful there? It's whether Leeds or RB Leipzig have the most persuasive lawyers.
"Now, whether the FIFA Players' Status Committee say that 30th June should automatically have been extended to the [later] date, that's going to be the crux of the matter.
"Both legal teams will be trying to convince the committee which will have, normally, three independent people making the final verdict and it's simply a case of, you've got to put forward a good case."
TIF Thoughts on what Kieran Maguire said about Leeds and Jean-Kevin Augustin…
As can be seen in what the finance expert had to say, it seems that whether or not the Whites will have to pay for the forward will come down to whose lawyers put forward the better case.
Do you think Leeds will have to pay for Jean-Kevin Augustin?
No, we're in the right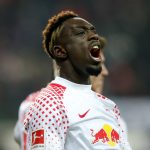 Yes, we're in the wrong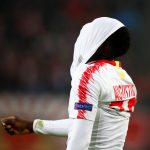 However, with the Frenchman having moved to FC Nantes on a free transfer, it seems strange that Leeds would still have to pay for the 23-year-old.
With Phil Hay having confirmed in early December that a formal compensation claim had been tabled against Leeds by RB Leipzig, though, it will be interesting to see what the outcome is.