Joe Urquhart has been speaking on the latest edition of the Inside Elland Road podcast with Graham Smyth about all things Leeds United.
One of the topics that he spent some time on was Raphinha after he scored his first goal for the Whites in their 1-0 win over Everton at Goodison Park.
This was the 23-year-old's second start in the Premier League and he played 85 minutes, and as well as the goal, he turned in an impressive rating of 7.57/10.
Raphinha was signed by the Whites in the last transfer window for £16.72m and judging by his goal and his performance against Everton; they have made a good signing for that price.
Certainly, Urquhart thinks so.
He said: "He looks like a very shrewd piece of business.
"It was interesting that [Victor] Orta said a couple of weeks ago that he had been tracking him before he even joined Leeds.
"His scouting network had been following him since he went over to Portugal, and when the opportunity came to sign him, he couldn't turn it down.
"At this current moment in time, he looks like a very, very good piece of business."
Do you think Raphinha has been a good signing?
No, too early to tell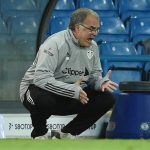 Yes, looks a great addition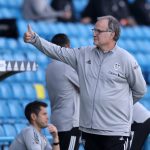 TIF Thoughts on Raphinha and Urquhart's view of him…
Last season for Rennes, the 23-year-old was their second-best player in Ligue 1 with an average rating of 7.13 as well as scoring five goals and providing three assists.
Even this season, he still ranks as their best player in the league despite only playing six games.
So, you can see the influence that he can have, and from his two starts for Leeds in the Premier League, he has averaged a 7.07 rating and a 7.57 rating as well as scoring one goal, so it looks like he could become very influential for the Whites, and we have to say that his fee of £16.72m looks to be a good piece of business from Leeds so far.