A lot of Leeds United fans have been replying to a tweet that was posted by talkSPORT, which shows Alan Brazil's claim that Marcelo Bielsa's side has "got to be careful" that they avoid "a little slump" in their results to ensure that they don't get sucked into a relegation battle this season. 
Leeds currently sit in 12th place on the Premier League table, winning four, drawing two and losing four of their first 10 games of the 2020/21 campaign. 
They are eight points clear of the relegation zone at present but Brazil has declared that the Yorkshire club must take care to avoid slipping down the table, indicating that he doesn't think that Premier League survival is a certainty for the Whites this term. 
So, how did these Leeds United fans react to Beckford's tweet?
After @talkSPORT shared Brazil's comments on Twitter, plenty of Leeds fans took offence.
?? ???: "Leeds have done really well!"

? ????: "They must be careful! Look at the table, they don't want a slump."

? ???: "You can't say that Leeds will go down at the moment!"

Alan Brazil is worried that #lufc could be sucked into relegation scrap!

Thoughts? ? pic.twitter.com/P7BRKSx9BT

— talkSPORT (@talkSPORT) December 4, 2020
I can't believe an ex pro of all people has watched Leeds play Everton and Arsenal and is talking about relegation for Leeds

— james lowrey (@leedsfanjames) December 4, 2020
oh dear, are the social media ratings down? time to mention leeds ? https://t.co/cvM8ZA4rN3

— Jack (@JXCKLUFC) December 4, 2020
This is most pointless conversation I've ever heard. #LUFC https://t.co/EggOGysra0

— LUFC Connor (@ConnorMOT92) December 4, 2020
Thankyou mr obvious basically saying if we lose loads of games we could drop down the table, neverrrrrrrr #lufc https://t.co/jFSjZYIDs6

— James Ward PGA (@JamesWard26) December 4, 2020
Lazy punditry yet again. The teams at the top should more worried about Leeds than Leeds being worried about the teams at the bottom!

— Gil saville PT (@joelsam7) December 4, 2020
TalkSPORT know we are a passionate fan base and they know that if they provoke us we'll bite. This is click bait, we've got off to an incredible start to this season.

— ryan (@ryanjshaws) December 4, 2020
There is no words to describe these clowns

— SuperLUFC (@dansfootprints) December 4, 2020
Does Brazil have a point?
YES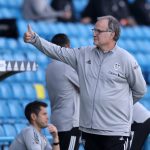 NO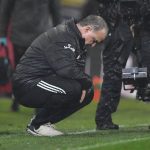 It's clear to see that these Leeds fans are less than happy with Brazil's comments, and who can blame them as the Whites have taken points off the likes of Everton, Arsenal and Manchester City, as well as running Liverpool close at Anfield.