Supporters of Leeds United have recently flocked to a Phil Hay tweet which shared Marcelo Bielsa's thoughts on Chelsea manager Frank Lampard.
During the upcoming round of Premier League fixtures, the Whites travel to Stamford Bridge to face the Blues on Saturday evening (per Premier League).
In the build-up to the clash, The Athletic's Leeds correspondent shared some of Bielsa's thoughts on Lampard (per Phil Hay).
Supposedly, the Argentine manager was 'complimentary' about the job which his English counterpart has done with Chelsea and he explained the relationship between the two 'is not a bad one'.
After this update was relayed to Leeds fans on Twitter, lots of them flocked to it to air their thoughts.
So, what did these Leeds fans have to say about Marcelo Bielsa's comments on Frank Lampard?
Bielsa was complimentary about the job Frank Lampard's done at Chelsea. A few Spygate questions for him but he didn't really bite. Said his relationship with Lampard is not a bad one. #lufc

— Phil Hay (@PhilHay_) December 3, 2020
He didn't need to lie. we all know lampards done nothing special and been gifted everything.

— ?? (@claudi0lufc) December 3, 2020
Liked Lampard as a player but not as a manager he has no respect and thinks he's a better manager than he is.

— Imy (@Imy84828933) December 3, 2020
In Phil Hay's tweet, he also mentioned 'Spygate', however, stated that Leeds' manager 'didn't really bite' regarding a few questions on the matter.
The issue relates to Bielsa previously sending staff members to spy on Championship clubs' training sessions, including Lampard's former club Derby County (per BBC).
Bielsa was never rattled by any of it, it was Lampard that was crying. Bielsa waited to shake his hand after the play off defeat but cry baby Frank couldn't even have the decency to do that which says it all. He's had little tantrums with Klopp and Mourinho as well so far. ?

— Ash Cook (@ashcook4) December 3, 2020
Totally bored with this Spygate thing and our fans obsession with Lampard. Bielsa moved on as has Lampard. A case of nothing to see here. Things happen in football and life but grown up people should move on.

— peter-maurice (@petermauriceuk) December 3, 2020
At this stage of the season, Lampard currently has his side nine places above the Whites with Chelsea currently occupying third and Leeds sitting 12th (per BBC).
Do you have a positive or negative opinion of Frank Lampard?
Positive, he's a good manager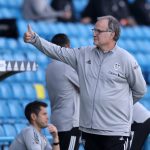 Negative, I don't like him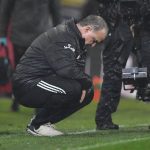 Spygate ?

It was inevitable, but I wondered how long it would be before someone brought it up. Boring, old and been done to death now.

— Anonymous Leeds Fan ? (@anonymousL33ds) December 3, 2020
One fan even claimed that Sky could mention it on Saturday night, which could be down to the fact that Leeds fans haven't had the best of feelings towards Sky Sports.
Old fossil being dug up! No doubt sky will mention it on sat night.

— balhar bhachu ? (@BhachuBalhar) December 3, 2020
If there's one team I want us to beat this season it's Chelsea.

— Marina (@Marina723750961) December 3, 2020
As can be seen in these responses from Leeds fans, there were some mixed reactions from the Elland Road faithful on the comments regarding Lampard.