Fans of Leeds United have been reacting to a post on Twitter, in which Phil Hay shared an article regarding the entertainment factor of Marcelo Bielsa's side.
The article for The Athletic by Stuart James called for Leeds fans to 'forget pragmatism' as Bielsa's side are 'entertainers', something which Hay, in his post on Twitter, agreed with, stating his belief that 'the thrill of Leeds United's football is worth the flaws'.
The article was written following Leeds' 6-2 loss to Manchester United on Sunday, a result which left the Whites in 14th place in the Premier League table, having picked up 17 points from their 14 league games, scoring 24 goals and conceding 30.
Rather incredibly, Leeds find themselves third in the Premier League xG table for goals scored, and second in the table for xG goals against, meaning that Bielsa's side have been expected to score the third most number of goals in the top flight, while also being the team expected to concede the second most number of goals.
However, while this fact does make Leeds enjoyable to watch, Hay and James' opinion does not appear to be shared by every Leeds fan, as many took to Twitter speaking out against James' article.
Do you think Leeds need to change the way they play?
Yes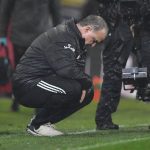 No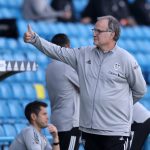 So, what exactly did these Leeds United fans have to say in reaction to the report?
"Dont know if we all agree Phil. Shipping 6 goals to "them" should deeply hurt every LUFC fan. There is an assumption that we are already safe. We are not. A poor run of games over Christmas and we are dragged into a battle that we may not get out of."
"What we do need to do though is get better at the basics, like taking corners."
"Can you not have a bit of both or a degree of pragmatism when needed in games for 5-10 min spells to let things settle, stop the pressure and rhythm?"
"I expected us to lose to manu but not be embarrassed. I love the way we play but we MUST sort ourselves out defensively. We can't be shipping goals at the rate we are doing. Atm I will be more miffed if we don't win against Burnley, West Brom & Brighton"
"I'm of the same feeling . Don't want to be negative but don't want to become one of the " look at where we came from Brigade " We are here now and 3/4 of those goals were avoidable . Surely we can tweak the shape without compromising the excitement!"
"Not sure people are "preaching" pragmatism. It's just something that makes sense when a team is leaking goals. At some point we need to choose between a fun team and a successful one. Success can't keep being measured by staying up. For this season though, the fun will do"
All in all, it would appear that many of these Leeds United fans would rather see slightly more pragmatism from Bielsa's side, as some stated their belief that many goals the team have conceded have been avoidable, while others claimed that Leeds can not keep shipping goals at the rate they currently are.