Leeds United fans on Twitter have been reacting to recently posted footage from the Yorkshire club's recent 3-1 defeat to Chelsea at Stamford Bridge. 
This comes after Dean Coombes shared a post on his official Twitter page that contained footage of a potential penalty incident that was not given in the match when Chelsea defender Ben Chilwell made contact with Ian Poveda's foot in the home side's penalty box.
In the caption to his post, Coombes said: "Kevin Friend who gave the penalty against [Andy] Robertson last week for the same thing has just said this wasn't a penalty for Leeds. Again VAR isn't the problem it's the people operating it."
This post then gathered a lot of replies from Leeds fans who were not shy in airing their responses on the matter.
So, what did these Leeds fans make of this post?
Difference?
Poveda is a Leeds player…
He plays for a club that went 59 games without a penalty given to their benefit 2 seasons ago…#gofigure

— OnOnOn in the EPL ? ??? (@WhinmoorWhite) December 5, 2020
I'm still angry at this https://t.co/nuDKj6kMtX

— Jake Corleone (@Hitee_) December 6, 2020
Unbelievable VAR operator joke

— fredchapman46 (@fredchapman46) December 5, 2020
Goals from Olivier Giroud, Kurt Zouma and Christian Pulisic secured the three points for Chelsea after Patrick Bamford opened the scoring in the early stages of the match.
100% penalty to Leeds. Same thing was given against Liverpool. We need to have consistency or what is the point in VAR! The bloke shouldn't have to go down for it to be a penalty, the ref should have seen it as a penalty and given it

— Lufc1919 (@CarlRichard70) December 5, 2020
So did VAR do a background check on that or just leave it as Poveda didn't go down? This is where it gets frustrating, they're supposed to see the things that get missed in normal time. If a player kicks the man instead of the ball it's a foul, & I'd think that if we kicked them

— Stu Dalgleish ?? (@StuDalgleish) December 6, 2020
Do you think Leeds should have been awarded a penalty against Chelsea?
Yes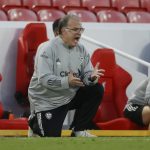 No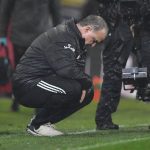 Exactly and he should be made accountable. Refs need to come out and explain their decisions. Extremely poor and inconsistent.

— Andrew Clarke ?? ??? (@bigDlufc1919) December 5, 2020
It's a foul and so it's a pen. Shouldn't have to go to ground. Officials should give these and then perhaps fewer players would just drop to the deck! Refs need to do their job properly!

— ?Colin?Dutton? (@ColinDutton6) December 5, 2020
Now that Coombes has shared this footage onto his official Twitter page, this paved the way for lots of Leeds fans to have their say on the incident.
This is why players go down. Honesty in football gets you nowhere

— LUFC Focus (@FocusLufc) December 5, 2020
Looking at the replies to this post from Coombes, it's apparent that these Leeds fans think the penalty should have been given for this contact on Poveda.
As Coombes referenced in the caption of his post, Brighton and Hove Albion were awarded a late penalty by VAR in their 1-1 draw against Liverpool last month from a similar incident to the one Leeds had with Chilwell and Poveda.
Taking this into account, it's clear to see why these Leeds fans are a bit disappointed with the consistency of VAR and how the official use it to award penalties and such.