Fans of Leeds United have been reacting to a post on Twitter, in which Phil Hay relayed the comments of Marcelo Bielsa regarding a recent quote given by Burnley boss, Sean Dyche.
While Bielsa's side have often been praised for their entertaining approach to fixtures so far this season, the fact that the side currently sit in 14th place in the Premier League table, just seven points above the relegation zone, has led to some to question whether or not Leeds should adopt a more pragmatic approach to their games.
And, when asked about Bielsa's tactical mentality in comparison to a more results-based approach to the game, ahead of Burnley's clash with Leeds this weekend, Dyche said: "I have always found that a peculiar one personally because we are in a results business, but every manager will have a view on that."
In response, Bielsa stated in his pre-match press conference: "I've never said that [I prefer to play a particular style over getting results]. They hear what they want to hear. Nobody can say I put style over results. It's another way to ridicule me."
And, after Phil Hay relayed these comments on Twitter, fans of Leeds flocked to have their say on their manager's comments.
Do you think that Bielsa should adopt a more pragmatic approach to games?
Yes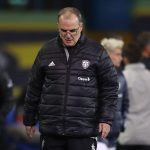 No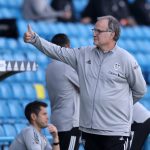 So, what exactly did these Leeds United fans have to say in reaction to Marcelo Bielsa's comments?
"Hate reading stuff like this. Hope he knows the fans are behind him. Be interested to know what Dyche said; he's already got a black mark next to his name for his treatment of Bamford."
"Dyche would want to shut his mouth. Incase he didn't realise we are ahead of them in the league. I hope we batter them off the park on Sunday."
"This makes me sad"
"Team talk done"
"When Bielsa gets in an impassioned mood like this, I feel like I want to take up arms and fight some sort of war for him"
"This one stood out to me. He's very aware"
All in all, it would appear that the vast majority of these Leeds fans do not agree one bit with Dyche's comments, with some suggesting that the Burnley manager has done Bielsa's team talk for him, while others took aim at Dyche personally for his comments regarding their manager.