Leeds United fans on Twitter have been responding to the latest news concerning the Yorkshire club's owner Andrea Radrizzani. 
This comes after Leeds journalist James Marshment shared a post on his Twitter page revealing that Monday's edition of Spanish outlet Marca "is going big" on reports that Radrizzani "is seriously considering an approach to buy Valencia, with financial backing from San Francisco 49ers".
This post then gathered a lot of replies from Leeds fans, who were quick to share their thoughts on this latest news.
So, what did these Leeds fans have to say on this news about Andrea Radrizzani?
"I'm not sure I like this. Yes we could potentially get some quality players out of it but I'd rather Radz concentrated all his efforts on consolidating and then building on our PL status #lufc #MOT" 
"My only worry is that you look at the situation with Watford and Udinese. I'd rather he just kept up the good work he's done with us"
"Invest in January first please Radz"
"I still don't know how I feel about being a part of multiple clubs. Just feels un-Leeds. Maybe I'm already feeling jealous about sharing Radz"
"If he does, valencia and leeds will be vying for europe so he won't be able to own both clubs does that mean we could be up for sale"
"Hmmm… Would make me worry for our long-term aims as I'd like to think we'll be pushing for UEFA Cup in 5-6 years time. #LUFC" 
"Wow that's nuts"
The Italian businessman was appointed to the board at Leeds back in January 2017 after he bought a 50% stake in the club. Since then, Radrizzani has overlooked the club's hiring of Marcelo Bielsa as manager and their return to the Premier League after a 16-year absence.
Back in October, it was reported that Radrizzani had identified Valencia as a club he could buy to continue his plan to create a network of clubs across Europe with his investment.
Would you be happy if Radrizzani bought other clubs across Europe?
Yes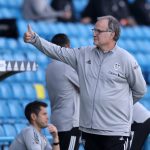 No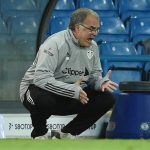 Looking at the replies to this post from Marshment, it appears that these Leeds fans are feeling wary about this potential move from Radrizzani to try and purchase the La Liga club.
In our view, with Radrizzani's plans to own multiple clubs across the continent, this shows that he has high ambitions for these clubs, including Leeds, which should excite these doubting Whites fans.