Supporters of Leeds United have recently taken to social media to react to the news that Robin Koch is set to have a knee operation – and that the defender has claimed that he aims to return to action in the spring.
On Tuesday, it was shared by BBC West Yorkshire Sport that the German defender was set to have surgery on his knee in London.
Supposedly, the 24-year-old picked up the injury during the opening game of the season when Marcelo Bielsa's side lost 4-3 away to Liverpool.
Since then, the player has persisted with the knee issue until a collision in the 3-1 defeat against Frank Lampard's Chelsea 'caused further damage'.
This information was quote-tweeted by Adam Pope and lots of Leeds fans responded to his post on Koch.
In some follow-up tweets, the journalist shared some comments which had been made by the 24-year-old defender to German outlet Bild.
The player said: "At the beginning of the season we decided together with the doctors that I could play like this for the time being. But it was clear to us that sooner or later we would have to perform the procedure.
"The time came after the game against Chelsea. In view of a very important year for me in 2021, it is now crucial to be able to be back on the field in spring."
So, what did these Leeds fans have to say about the news on Robin Koch may not be back until spring 2021?
Trying not to cry https://t.co/8JlltKx4ph

— zidane disley (@disley_zidane) December 8, 2020
Sounds like Koch has not bought into the side before self ethos with that comment or am I being harsh ? #LUFC

— Steve H (@steve_halstead) December 8, 2020
Spring?!? #LUFC https://t.co/XiB8OwqCpY

— Cameron Gerrard (@CameronGerrard3) December 8, 2020
During the summer transfer window, the Whites sealed the arrival of the German on a four-year contract from Bundesliga club SC Freiburg (per BBC).
Is Robin Koch a key player for Leeds United?
No, we have good cover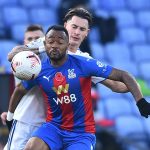 Yes, he's a key player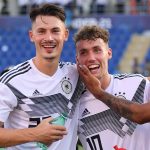 Would have been better all round if he'd had the op in the international break instead of playing those daft friendlies.

— Steve Elite (@Migraine_Boy) December 8, 2020
Let's hope Llorente stays fit. Not impressed with the way he worded this

— Lew Bridges (@Bridgeo_116) December 8, 2020
Unbelievable Jeff

— craig shaw (@hotm_shaw) December 8, 2020
As can be seen in what these Leeds fans had to say, there seemed to be a mixed reaction from them, with some worried about the injury but others also upset with what the defender had to say.