Fans of Leeds United have been reacting to a post on Twitter, which shared footage of Paul Merson criticising Leeds' style of football.
Speaking on Sky Sports' Soccer Saturday show, Merson claimed that if he were a Leeds fan he would be fuming with the club's style of play under Marcelo Bielsa, which has, so far, earned the Whites 17 points after 14 games in the Premier League, scoring 24 goals and conceding 30 along the way.
The former footballer slammed the club's performance in their 6-2 defeat against rivals Manchester United last week in particular, claiming that Bielsa should have set the side up to be hard to beat, rather than going out and attacking the Red Devils.
However, after Football Daily relayed the clip of Merson on Twitter, fans of Leeds were left furious with the pundit's remarks.
Do you think that Bielsa should adopt a more pragmatic approach to games?
Yes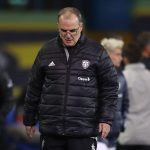 No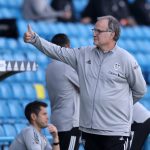 So, what exactly did these Leeds United fans have to say in reaction to Paul Merson's comments?
"Might be your cup final Merse, but it's not ours. Win, lose or draw, we go into EVERY game to win, the opposition is irrelevant. #lufc"
"yeah us leeds fans are absolutely fuming cos a bloke who's got us back in the prem and already 7 points ahead of bottom 3 won't change his style. go focus on the other newly promoted teams who have no style what so ever, or better yet his own club arsenal"
"Let me assure you we are absolutely loving it, we've been used to fossil football for the last 16 years, this is a breath of fresh air, I'd rather lose 6-2 or lose heavy giving a game a go than do what Newcastle will do vs Man City later which is park the bus and still get beat."
"Little bit frustrating at times but never fuming. We're back in The Premiership after 16 years, half our key Summer signings are injured, the starting 11 is the guts of a Championship team learning to play at the highest level. In the main we're having a blast, get a grip Merse."
"I'm Leeds and I'm not fuming. This season is about staying up not challenging for the top 4. We have our own agenda to set out. This clown failed to mention we have a string of injuries. It's just lazy punditry by Merson who lets admit it. No one takes notice of"
"Clueless, not a single Leeds fan thinks what he's saying, we live and breathe our style of football"
"He hasnt got a clue, no mention of manu playing the best they have all season(surprise) against a team thats just come up ( without 2 injured centre halfs) I love the way we play im certainly not fuming! Sky trying to create controvery again!"
All in all, it would appear that the vast majority of these Leeds fans do not agree with Merson in the slightest, with many stating that they love their team's style of football under Bielsa, and wouldn't change it for the world.