Dan Moylan, from The Square Ball, has been speaking on the latest edition of The Athletic's The Phil Hay Show about all things Leeds United.
One of the topics that he talked about with Phil Hay was the difference between Raphinha and Helder Costa.
It seems as if Moylan has not been happy with Costa's recent displays and thinks that the Brazilian is a better player than the 26-year-old.
Costa was not even involved in the squad for the game against Newcastle United, but, according to Marcelo Bielsa, he was not injured, and Moylan had his say on Costa.
He said: "I don't want to hammer Costa, but he's been pretty ineffectual when we have seen him, the limited number of times we have seen him in recent weeks, and you contrast him with Raphinha, and it's like night and day.
"You see the decision making, the determination, the focus, the directness that Raphinha has – and I think Victor Orta has hinted at this when he has spoken about him in recent times, saying they want more from him, they need to get him back up to a level where Raphinha just seems to know exactly what he's doing every time; Costa, I'm never quite sure about."
Do you think Costa needs to improve?
Yes, he has been poor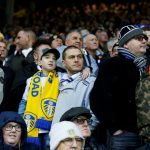 No, he hasn't been that bad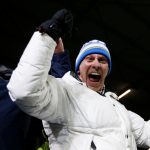 TIF Thoughts on Costa…
The 26-year-old, who is valued at £10.8m by Transfermarkt, was signed initially on loan by Leeds in the summer of 2019, but he only scored four league goals and provided six assists.
However, he started this season well with one goal and two assists in the Premier League in his first six games, but since then, he has not contributed to a goal and has not been involved in three of the last five league games.
If you look at his form, it is not hard to work out why he has not been playing that much recently, especially if you compare it with Raphinha's over the last five games.
So, we understand why Costa is not playing that much at the moment, and after spending £15.93m on him this summer, we can see why Moylan wants to see more from Costa.