Speaking exclusively to This is Futbol, Carlton Palmer discussed the future of Leeds United midfielder Kalvin Phillips.
Following an impressive start to life in the Premier League – averaging a WhoScored match rating of 6.97/10 over his seven league appearances, ranking him as Marcelo Bielsa's third-best player thus far in the top flight – Phillips has already earned plenty of admirers.
And while Leeds shouldn't mind their £19.8 million-rated man catching the eye of England boss Gareth Southgate – who has already awarded the 25-year-old his first four caps this season – perhaps they should be troubled by the gaze of both Jose Mourinho and Jurgen Klopp, who are reported to be liking what they see in the defensive midfielder.
However, when speaking to This is Futbol, Palmer offered the Elland Road faithful some words of comfort regarding the future of Phillips, by stating that, as long as the midfielder is under contract at the club, they can be confident of keeping hold of him.
"Every club can keep every player, you know, once you're under contract – that's it. Every club can keep every player, that's as simple as it is," Palmer said. 
However, the former Leeds midfielder did go on to claim that if a player starts creating problems in the dressing room, then often, teams can be forced into selling one of their stars.
"If a player decides to move and then creates a problem within your dressing room, within the team, you're almost forced to sell him. So, a lot will depend on what the player wants to do. If he's happy and he's played, then hopefully he'll be fine and not create a problem for the club."
He continued: "But the club's bigger than any one player, [and] Leeds need to stay in the Premier League, so they can't afford to carry any passengers and they can't afford to have anybody disrupting the dressing room."
Do you think Kalvin Phillips would stay at Elland Road if a big club bid for him?
No, he wouldn't stay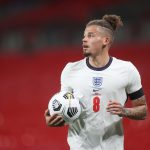 Yes, he would be loyal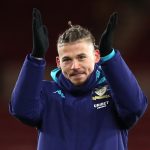 So, while it would appear that the interest in Phillips at present is merely paper talk, it would seem as if Palmer is of the belief that, as Leeds have the 25-year-old under contract until the summer of 2024, they will have no problem keeping hold of the midfielder.
Although, Palmer does go on to suggest that Leeds could be forced to sell their star man pending the one condition that he ends up disrupting the dressing room should he want to leave Elland Road.
However, considering that Phillips is an academy product of United, and has been a part of the club since 2010, in our opinion, it is difficult to imagine the midfielder, even if the time comes when he is desperate for a move, doing anything close to what Palmer discusses.