Patrick Bamford has come out strongly against the current VAR system, having been a victim to a rather controversial call earlier in the season.
VAR is something that seemingly everyone in football has an opinion on, whether you're for or against it, want it tweaked, or just want the whole thing scrapped all together, and the players are certainly no exception to that, especially when you're on the receiving end of a close call.
Speaking on the first episode of the new Official Leeds United podcast (24/12), with a specific conversation surrounding his 'goal' against Crystal Palace earlier in the season, Bamford said that VAR still hasn't got rid of all the mistakes that are in the game, even though that was why it was brought in:
"If a referee makes an error it's human error isn't it? So you can accept that that's like natural. But then when you bring in this technology and then they still make the errors or they haven't quite got it spot on even though they put this technology in place, then you start thinking what's the point in putting it in there anyway?"
Would you like to see VAR scrapped completely?
Yes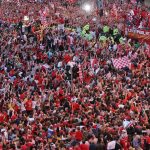 No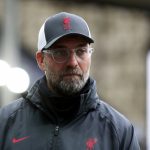 We think that there is confusion amongst players, fans and pundits about the usage of VAR and are placing the blame in the wrong place.
Take the Bamford 'goal' for instance, whether or not you agree with the idea of someone's arm being used for an offside call, that's what the rule is. And as this incredible thread from ESPN's Dale Johnson points out the technology in this instance got the call, by the letter of the law as it is now, right.
Whilst we can certainly understand Bamford's frustration at having a potentially important goal ruled out, to blame the technology is the wrong way to go about it, it's the people in charge that are making the errors, whether it be how they set out the law or how they interpret it.
And if he's saying that human error is OK, then maybe he should afford the same leniency to some of these VAR calls as well, but when it comes to the actual technology, there's not a lot of blame to go round.