Leeds United legend Jermaine Beckford has come out and said that the Whites' thrashing at Old Trafford could be seen as a good thing.
The performance, as well as the result, has led to much scrutiny of Marcelo Bielsa's style and whether or not his style will last for a whole Premier League season.
But speaking on the first episode of the new Official Leeds United podcast, former forward Beckford said that the manner of the result could in actual fact do Leeds a favour in the long run, so long as they learn from it:
"I do like the fact that we did lose and it was against them. Because now that's going to give us extra fuel added fuel that we need to push on for the remainder of the season. Sometimes a loss can benefit you more than winning two, three, four or five games in a row. It makes you stop and take a moment to yourself and look inside yourself and say, 'right well I did nine tenths of my game I played that perfectly that one tenth for my game is the only area I needed to improve on in that game'"
Do you think that Bielsa should adopt a more pragmatic approach to games?
Yes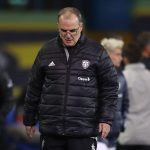 No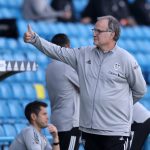 And to an extent we can see where Beckford is coming from, though enjoying the fact that Leeds lost to their bitter rivals doesn't really make too much sense.
The problem with Leeds though, is that they have been susceptible to a couple of those kinds of defeats this season, such as against Leicester City and Crystal Palace in back-to-back games, so we don't know how many reflective losses they're going to need, although judging by the reaction, this one does seem to be potentially more humbling than the others.
So whether or not it's the straw that broke the camel's back in terms of bad defeats, we'll have to wait and see. But if Bielsa's response is anything to go by, we wouldn't expect any changes in the immediate future.