Fans of Leeds United have been reacting to a post on Twitter, in which Phil Hay relayed the comments of Marcelo Bielsa concerning Leeds defender, Gaetano Berardi.
According to Hay, Bielsa claimed that Berardi, who has been sidelined since July due to a ruptured cruciate ligament, will once again be available for selection from February onwards, with Leeds apparently having no plans to enter the January transfer window in search of a new centre-back.
So, what did these Leeds United fans have to say in reaction to Marcelo Bielsa's comments regarding Gaetano Berardi?
So we dont need a prem quality CH? Yeah right Bielsa, get real!

— Paul Garner (@paulgarner0184) December 9, 2020
Can't question Berardi's commitment but I think he'll struggle against premier league strikers , I hope I'm proved wrong.

— Jason Kent (@whitevegas) December 9, 2020
Since moving to Leeds from Sampdoria in what was a £90k deal back in 2014, Berardi has gone on to feature 155 times for the club, chipping in with two goals and providing seven assists along the way.
However, the £360k-rated 32-year-old has not played a game for Leeds since the club's 3-1 Championship victory over Derby County towards the back end of last season, in which he suffered his cruciate ligament injury.
Do you think Gaetano Berardi is good enough for Premier League football?
Yes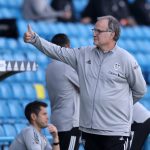 No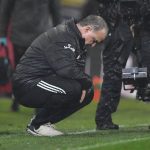 Despite Berardi's advancing years and long-term injury, the club offered the Switzerland international a new one-year-deal back in October, and it would appear that, upon his return to fitness, Bielsa plans to integrate the centre-back into his Premier League squad, rather than purchasing another player in that position in January.
Now this is the sort of content I like to see. Gaetano's coming back! #LUFC https://t.co/Tb69AjYNQD

— Calum Archibald (@calumarchie) December 9, 2020
BERRRRRAAAAAAA!!!!!!!!!

I can't wait to see Berardi back on the pitch! #lufc #ALAW #LeedsUnited https://t.co/aR5c0TCr7p

— Ollie! (@OliverSherwin3) December 9, 2020
Bera! https://t.co/Z9q4DqBgQp

— Toby Smith (@tobyjones17) December 9, 2020
Geataaaanoooooooooooo
Genuinely over the moon at this. I love the man https://t.co/UYbKMUbbI0

— Theo Hewson Betts (@thewsonbetts) December 9, 2020
All in all, it would appear that the vast majority of these Leeds fans are delighted about the prospect of Berardi's return, but it's safe to say they've still got a long time to wait.