Speaking exclusively to This Is Futbol, Mark Halsey has been discussing some of the controversial incidents from the latest round of Premier League fixtures.
One of the incidents that he spent a bit of time on was the penalty that Liverpool were awarded during Fulham's 1-1 draw with the Reds at Craven Cottage.
Georginio Wijnaldum took a free-kick, and as he was jumping, Aboubakar Kamara turned his back and raised his arm, with Andre Marriner pointing straight to the spot. 
Mohamed Salah stepped up and rifled the ball into the net to salvage a point for Jurgen Klopp's men.
Halsey believes that this decision was spot-on and that Kamara only has himself to blame.
He said: "Scott Parker will be livid at sending Kamara on.
"I think Kamara has got himself to blame; you don't jump and turn your back and put your arm out.
"So for me, he's deliberately moved his arm out, made himself bigger, turned his back.
"Just jump and stand there – let it hit you in your chest, let it hit you in the face.
"For me, Andre has got that spot-on, and it's a clear penalty for handball, in my opinion."
Do you think this was a penalty?
Yes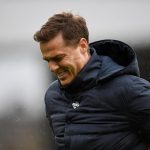 No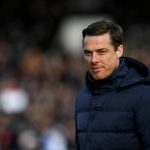 So, it looks like Halsey thinks that the only man to be blamed for that penalty is Kamara and that Marriner was totally correct in his decision to award the penalty to Liverpool.
We can't imagine that Scott Parker was expecting Kamara to give away a penalty when he came onto the field just minutes before, but that was how it went.
Certainly, we agree with Halsey that this was a penalty because as the ball comes in, Kamara jumps up and raises his arm, which is just asking for trouble.
Parker's men still came away with a solid point, but who knows what could have happened if Kamara had not raised his arm and gave away that penalty?