Former Newcastle United and England footballer Rob Lee has been sharing his thoughts on the valuation of Newcastle United compared to the valuation of fellow Premier League club West Ham United. 
According to the biography section of West Ham CEO Karren Brady's website, it is claimed that the east London club is worth a total of £800 million.
However, in a recent summary of each Premier League club's valuations from The Price of Football's website, West Ham's valuation sits at £248 million, whereas Newcastle's sits at £387 million.
Speaking exclusively to This Is Futbol, Lee had this to say on the valuations of both clubs and Brady's inflated valuation of her club.
He said: "Well, that seems [like] probably Karren Brady putting her business head on, chucking out a little fishing rod and seeing if anybody bites at £800 million, which I'll be absolutely amazed if they do.
"[At £350m] I think Newcastle is overvalued – what assets have Newcastle got, player-wise? They haven't got a great training ground. Fantastic fanbase, but I think that's overvalued and I think West Ham is the same.
"I think when you're talking about the big, big clubs that are global, you know – Manchester United's got this name and they can sell shirts all over the world – I think you're in a different league to everybody else."
Do you think the club is overvalued financially?
Yes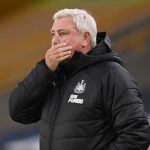 No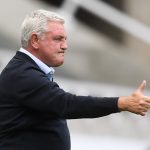 With Amanda Staveley's Saudi-backed consortium offering a fee of £300 million back in April to take over the club from current owner Mike Ashley, which was then withdrawn in July, this just goes to show what they saw the club to be valued at, though at least the club can take heart from having found an agreement of the club's sale, even if the deal fell through in the end.
With the takeover still up in the air and an ongoing court case between the Tyneside club and the Premier League for their handling of the Saudi bid, there is still a way to go before the case can be put to bed.
One thing for certain though is that Brady should perhaps look again at the club's true value.