Former Premier League referee Mark Halsey has shared his criticism for the officials at the Amex Stadium for not punishing Liverpool manager Jurgen Klopp after he sarcastically applauded the linesman after Brighton & Hove Albion were awarded a late penalty during the 1-1 draw between the two teams at the weekend. 
Speaking exclusively to This Is Futbol, Halsey had this to say on the officials and Klopp's actions towards them.
He said: "It doesn't matter if it's in the first minute or the 92nd minute, if he shows improper conduct in the way he did, then you have to take action.
"I felt that Simon Hooper, the fourth official, and Gary Beswick, they were very weak in that situation, very weak.
"It should have been brought to the attention of Stuart Attwell to be sorted and obviously it didn't.
"There won't be any retrospective action taken because it should have been dealt with on the day because the official saw it.
"Everyone understands the manager's frustrations. I often say that we see officials not showing empathy for the game, but I think the fourth official could have been a little bit more proactive and got in there and just calmed him down."
With referee Stuart Attwell awarding Brighton the late penalty after consulting the pitchside monitor to see Reds full-back Andy Robertson strike Brighton striker Danny Welbeck's foot in the penalty box, it's hard to see why Klopp chose the linesman to sarcastically clap to about the decision when he wasn't the one making it.
Do you think Klopp was wrong to sarcastically applaud the linesman?
Yes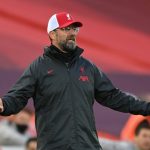 No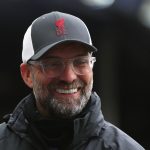 Either way, to sarcastically applaud any official during a game is just immature and unprofessional behaviour from Klopp just because his team conceded a late penalty.
Of course, he is going to be frustrated by the decision but to take it out on the officials is wrong, in our view.
Listening to what Halsey had to say on the incident, it's clear that he thinks the officials should have had a word with Klopp to calm the situation down, which would have been sensible.