Former Premier League referee Mark Halsey has claimed that Crystal Palace's Nathaniel Clyne could have been sent off against Liverpool.
During the latest round of Premier League fixtures, Jurgen Klopp's side travelled to Selhurst Park and delivered a 7-0 hammering to the Eagles (per BBC).
With Liverpool cruising, there was an incident in the game in which Clyne brought down Takumi Minamino and perhaps denied a goalscoring opportunity.
This comes after it was recently claimed by TalkSPORT that the Reds have been negatively affected by VAR more than any other club in the Premier League so far this season.
Speaking exclusively to This is Futbol, Halsey discussed the incident and said: "There's a case there for denying an obvious goalscoring opportunity.
"What were the chances of the Liverpool player gaining control of that ball? It was one of those. It wasn't at his feet but what was the likelihood of him gaining control?
"Had he gained control of that ball, then he was in. So, I think that Palace were fortunate that VAR didn't see that as a clear and obvious error."
Should Nathaniel Clyne have been sent off for his foul on Takumi Minamino?
No, he shouldn't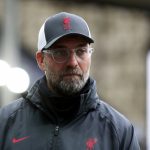 Yes, I think he should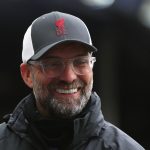 On the day, it seems as though whether the former Liverpool man should have been sent off made little difference as Palace crumbled to a resounding defeat.
Clyne certainly had a bad day at the office for Roy Hodgson's outfit because he made just one interception and managed to make no tackles (per WhoScored).
For his role in the clash, the right-back earned a weak 4.93/10 match rating, making him the Eagles' second-worst performer on the day.
The Liverpool man who he fouled, Minamino, was in impressive form as he earned an 8.35/10 match rating according to WhoScored and was the Reds' seventh-best player.
Halsey continued: "It's one of those, some go for you. I think had Clyne been sent off, I don't think it would have been reviewed or overturned."
The win for the Reds kept them to the top of the Premier League table, now with a four-point lead ahead of Tottenham Hotspur (per BBC).