Former Premier League referee Mark Halsey has been sharing his thoughts on VAR and how it is currently used within England's top division. 
Speaking exclusively to This Is Futbol, Halsey was asked what his thoughts are on VAR and specifically how it was used to award Brighton & Hove Albion a late penalty after Andy Robertson struck Danny Welbeck's foot to then rescue a point for Graham Potter's side in their 1-1 draw against Liverpool at the weekend.
In response, Halsey had this to say on the matter.
He said: "I've got to say, looking at the incident, there have been many incidents this season, I watched it like everybody else and Stuart Attwell was in a great position and, in real-time it doesn't look like a penalty, you have to say.
"So, the first question you have to ask, as IFAB protocol, it has to be a clear and obvious error for VAR to get involved.
"Now, I think they're forensically going through things too much and you ask yourself was that a clear and obvious from Stuart Attwell and the answer in capital letters is no, it's absolutely not."
Do you think VAR should be scrapped?
Yes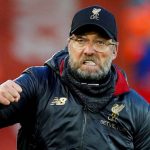 No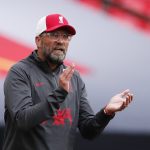 VAR also intervened previously in the game to disallow two Liverpool goals for being offside.
For Brighton's late penalty, Attwell originally did not award the penalty, but after taking a visit to the pitchside monitor to review the incident, the penalty was given and scored by Brighton, much to the annoyance of Reds manager Jurgen Klopp and captain Jordan Henderson, who then said he would like to see VAR scrapped (per BBC Sport).
Also, James Milner took to Twitter to share his frustrations at VAR after the game saying that it is 'clear and obvious' that a 'serious discussion' needs to be had about VAR and that he is 'falling out of love with the game in its current state' as a result of VAR.
It's clear from the reactions to this latest VAR decision that Liverpool are not happy with this late penalty being awarded against Brighton.
Taking into account what Halsey had to say on the decision for VAR to get involved in the incident, this would presumably only anger Liverpool fans further having dropped two points at the weekend.