Former Premier League referee Mark Halsey has claimed that Everton may have been wronged by VAR during their clash with Arsenal.
During the latest round of top-flight fixtures, Carlo Ancelotti's side secured a 2-1 win against Mikel Arteta's struggling Gunners (per BBC).
While the Toffees were still able to pick up three points against the north London club, Halsey believed that Arsenal could have gone down to 10 men.
The incident in question was a clash between Dani Ceballos and the man who bagged the Toffees' second goal, Yerry Mina.
Speaking exclusively to This is Futbol, he said: "I mean, obviously, there is a case and I think what we're tending to see at present is all the reviews that are recommended, we're seeing them in slow-motion.
"We're not seeing them in actual real-time like the IFAB protocol says, so, you could argue there was a case for an act of violent conduct or serious foul play.
"You could argue that because there's no need to do what Ceballos did, there's no need for that and we're seeing it more and more and more.
"You have to question the player's mentality because they know it's going to be looked at by VAR.
"In this instance, he got away with it but on the whole, we're going to see challenges like that reviewed by VAR."
Should Dani Ceballos have been sent off?
Yes, he should've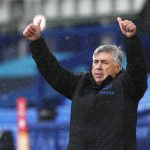 No, I don't think so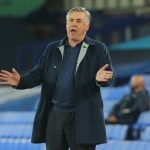 The challenge from the Spaniard came shortly before the half-time break when he caught the Colombian defender on the back of the calf (per TalkSPORT).
However, the 24-year-old midfielder's foul went unpunished and it was later claimed that he was 'perhaps lucky to still be on the pitch' after no action was taken.
Halsey continued: "I think Everton had a case for that to be looked at and reviewed but, obviously, the VAR didn't feel it was an obvious error by the match referee."
Despite Ceballos remaining on the field, Everton claimed victory and the three points, which leaves the Toffees sat fourth in the Premier League on 26 points (per BBC).