Everton journalist Connor O'Neill has praised Toffees defender Yerry Mina's resiliency to step back after a shaky start to the season.
The Colombian defender hasn't exactly had the smoothest time in the Premier League this season, and came under fierce criticism from boss Carlo Ancelotti for the way he played at times, with the Italian describing his performance against West Bromwich Albion as 'average' and being dropped from the starting eleven a couple of times.
But speaking on the latest edition of Royal Blue, O'Neill talked about how well he has progressed since then, even going so far as to make the claim that he and Michael Keane have formed one of the best centre-back pairings in the division:
"You have a few ups and downs this season. I think Ancelotti called him out himself after the West Brom game and was quite disappointing against Liverpool.
"But since then, he's just kicked on. I always thought when Keane and Mina were named in the same back two or centre-back pairing, it all felt they were a bit too samey a bit too static, flat-footed, slow sometimes. The two of them I think on current form are one of the best centre-back pairings in the Premier League."
Do you think Everton can finish in the top four this season?
Yes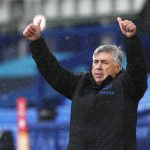 No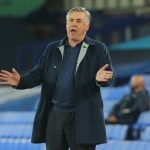 Recent form would suggest that O'Neill is onto something here, as the Toffees have only conceded two goals in December in the league, and even then one of them was a penalty for Arsenal.
If Everton are to take that step forward this season that some people think they are capable of under Ancelotti, then a strong defence is going to be key to making it happen, because with the ever-suspect Jordan Pickford behind them, you need to take as much pressure of him as you can.
And if Mina can carry on that upward curve that he's been on in recent weeks, and that partnership with Michael Keane stays strong, then that really could provide the backbone for the Toffees to stay in the hunt for a European spot deep into the campaign.