The Liverpool Echo journalist Sam Carroll has recently discussed the transfer value of Everton striker Dominic Calvert-Lewin.
So far this season, the Englishman has been in imperious form in the top flight as he has bagged 11 goals in 11 league appearances (per WhoScored).
Those 11 goals have made the 23-year-old forward the top goalscorer in the Premier League, closely followed by Tottenham Hotspur's Heung-min Son, who has scored 10 (per BBC).
Furthermore, the forward's performances over those 11 appearances have earned him a 7.68/10 average rating, making him the Toffees' best-performing player.
During a recent episode of the Liverpool Echo's Royal Blue: The Everton FC Podcast, Carroll made a claim on Calvert-Lewin's potential transfer value when discussing his pick for Everton's best player of the calendar year.
He said: "I think you've got to go with Dom, haven't you, if we're going from January, which is obviously when Carlo [Ancelotti's] reign got up and running.
"Since then, Dom's just been scoring for fun. I was talking about him before and saying, at this rate, if he scores like this until the end of the season, he becomes a player who's worth £70-80m.
"I think if he scores like that again next season, then that's a player worth £100m upwards. He just looks totally different. Obviously, players mature and that's just a natural thing.
"I was watching back those goals when we won 3-2 against Watford when David Unsworth was in interim charge and it's not just the hair that makes him look like a totally different person.
"He's bigger physically, he's more powerful and he's just getting in those positions that you want him to be in."
TIF Thoughts on what Sam Carroll said about Dominic Calvert-Lewin's transfer value…
As can be seen in what the reporter had to say, he believes that the Englishman could be worth £70/80m by the end of the season and as much as £100m at the end of next term.
Does Dominic Calvert-Lewin have the potential to be worth £100m eventually?
Yes, he's good enough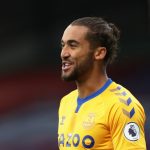 No, he's not good enough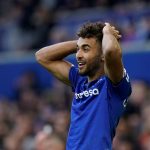 With four and a half years left on his current contract with the Toffees, the 23-year-old attacker has a market value of £36m according to Transfermarkt.
In just under a year's time, his market value has risen to that figure from £19.8m in December 2019.
Should Calvert-Lewin up his valuation to £70-80m, he would be the second-most valuable striker in the entire Premier League, with only Harry Kane above that figure with a value of £108m.
However, of course, market value and actual transfer value do not go hand in hand, as for example, Everton paid £35.28m for Richarlison when his market value stood at £22.5m.
So, it does seem entirely possible that Calvert-Lewin could be a £70-80m player if he continues in his current vein of form.