Football finance expert Kieran Maguire has been sharing some details on Everton's majority shareholder Farhad Moshiri and his investment into the Merseyside club. 
This comes after Maguire recently co-hosted the latest episode of The Price of Football Podcast where he spoke about the latest goings-on in the financial football world.
After it was recently reported that Moshiri had increased his total investment in Everton to £400 million, Maguire had this to say on the matter.
He said: "Farhad Moshiri has already put £400 million into Everton and it looks as if this further investment, which will take his stake in the club – he originally he bought 49.9%, but these are going to be fresh shares – which will take his investment to beyond 90% is part of his long-term vision for the club so he's been incredibly benevolent to date.
"It does indicate that Farhad Moshiri is there for the long term and he has a vision, he wants to break into the 'big six', he wants Everton to be competitive."
Are you pleased with this latest investment from Moshiri?
Yes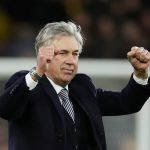 No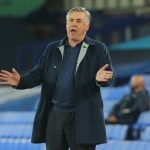 Back in February 2016, the Iranian businessman purchased a 49.9% stake in the club as Maguire mentioned in the podcast.
TIF Thoughts on Kieran Maguire's comments on Moshiri…
The fact that Moshiri has put in another substantial amount of money into Everton, just shows that he believes in the project that is being built at the club and how he wants to be a big part of it.
Toffees boss Carlo Ancelotti recently made a promise to Moshiri in reaction to his latest investment that he wants to be the person to take the club to where Moshiri wants it to be, which shows that he has a good relationship with the owner.
With Everton just one point away from the top four in the Premier League table, they certainly seem to be going in the right direction to achieve Moshiri's aims.