The Liverpool Echo's head of sport David Prentice has discussed the recent criticism of Everton's Colombian midfielder James Rodriguez.
Since the Toffees signed the middleman from Real Madrid in September (per BBC), he has made 10 league appearances for the club and bagged three goals and three assists (per WhoScored).
However, the 29-year-old has had a bit of an injury issue in that time as he missed the clash with Newcastle United through a knock (per Transfermarkt).
Following the Toffees' 1-1 draw with Burnley, too, Rodriguez came under fire as Gabriel Agbonlahor stated that the Colombian had been "found out" in the top flight (per TalkSPORT).
In the latest episode of the Liverpool Echo's Royal Blue: The Everton FC Podcast, Prentice discussed Rodriguez and the criticism of him.
He said: "That problem he had – was it a groin problem? Around the same time he was making trips across to South America on international duty – that appears to be behind him now.
"He did look a little bit jaded during that period and he looks brighter, he looks more at it. So, he's looking more like the James that we saw in the first few weeks of the season.
"So, that's promising, it's very positive. I mean, people claiming that he's been 'found out' now people know how to close him down, it's absolute nonsense.
"He's had a stellar career, you don't get 'found out' [after having] a career like he's had. How old is he, 29? And they've just found him out now? Absolute nonsense.
"So, no, he looked bright [against Burnley] and that's quite promising, quite reassuring."
TIF Thoughts on what David Prentice said about James Rodriguez…
As can be seen in what the journalist had to say, he believes that the Colombian is back in form now and he refuted the claim that the midfielder had been "found out".
Has James Rodriguez been 'found out' in the Premier League?
No, that's absolute nonsense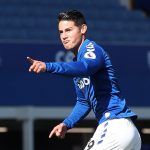 Yes, I think he has been actually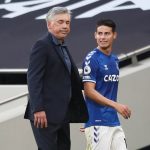 While Rodriguez has not scored or assisted in the Premier League since the middle of October (per Transfermarkt), his performances have still been impressive.
Over his 10 outings in the top flight, Rodriguez has earned a stellar 7.63/10 average rating, making him the second-best performer in Everton's squad (per WhoScored).
The average rating has also made him the eighth-best performer of every player to feature in the Premier League this season.
So, it would certainly seem that Prentice is correct to suggest that the claim that the Colombian has been "found out" in the top flight is "absolute nonsense".