Speaking on a recent episode of the Ask Ornstein YouTube show, David Ornstein discussed potential candidates who could replace Crystal Palace manager, Roy Hodgson.
Since taking over at Palace back in September 2017, Hodgson has led the club to 11th, 12th and 14th placed finishes in the Premier League, winning 46, drawing 29 and losing 58 of the 133 games he has overseen at the club.
Despite being 73 years old, Hodgson has repeatedly dismissed the idea of retiring from the game any time soon, although, with his current contract in south London set to expire at the end of the season, there have been suggestions that the club have started to plan for life after the former England manager, with Burnley boss Sean Dyche being mooted as a potential candidate.
The Palace job was one topic of conversation on a recent episode of the Ask Ornstein YouTube show, in which the titular journalist named a few potential candidates who he thought could replace Hodgson should the club not renew his deal next summer – including some from the continent.
He said: "Crystal Palace, you could say, are stuck between something of a rock and a hard place – that temptation to go for something a bit more exciting. They did gamble in the past with Frank de Boer – that didn't go well, and they've since swung back in the opposite and more pragmatic direction.
"What sort of names might fit the bill? Perhaps the likes of Rafa Benitez, Eddie Howe, Nigel Pearson. A name who constantly comes up to me in conversations with people around these sorts of jobs is Christophe Galtier, who did really well lower down the French league with Saint-Etienne and is now doing really well towards the top with Lille.
"If I was to stick a name out there, maybe I'd say Rafa Benitez just for the intrigue of what he could do with a club like Crystal Palace."
Do you think that Galtier would be a good fit for Palace?
Yes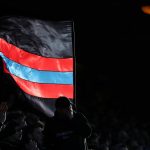 No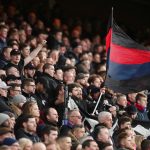 TIF Thoughts on David Ornstein's comments regarding Roy Hodgson's potential replacement…
From Ornstein's comments, it is clear that the journalist believes there are a number of options for Palace to consider, should the club not renew Hodgson's contract next summer – one of whom is Lille manager, Christophe Galtier.
And considering that the 54-year-old has developed the Ligue 1 side from a team who finished 17th in his first season in charge, to a team that has finished second and fourth in the last two seasons, if Palace wish to take the step up to the next level in the Premier League, it would indeed seem as if Galtier is the perfect man for the job.