Football finance expert Kieran Maguire has been sharing some details on the reported takeover of Burnley. 
This comes after Maguire recently co-hosted a recent episode of The Price of Football where he discussed a variety of topics concerning the financial side of football.
After it was recently reported that Burnley's prospective buyers hope to complete the takeover of the club before the start of the January transfer window, Maguire had this to say on the situation.
He said: "I think there are presently two parties who are seeking to acquire Burnley. One is American-based, it's called ALK Capital, and the other is connected to Chris Farnell.
"Chris Farnell is acting along with Mohamed El Kashashy, so there are two parties, by all accounts, involved in the Burnley takeover.
"My understanding is that ALK Capital have their noses in front, the reason why I think that the existing owners are keen to sell and the new owners are keen to buy by the end of this week is, of course, we've got the transfer window looming upon us.
"Burnley aren't in a great position towards the bottom end of the Premier League. They didn't spend any money in the summer window as such, so if these new owners do come in, capital injection, Burnley, from a Financial Fair Play point of view have always run themselves extremely well so there is certainly scope for the new owners to invest in quality in terms of team recruitment and things of that nature."
BBC Sport recently reported in an article that the Premier League is "yet to rule on either bid but ALK feels it is in pole position" as Maguire said in the podcast. 
The article also said that "while it is not anticipated there will be any resolution before Christmas, the American sports investment firm is hopeful the matter will be concluded early enough in January to help Dyche in Burnley's battle against relegation." 
Are you confident Burnley's takeover will get completed before January?
Yes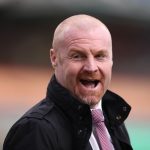 No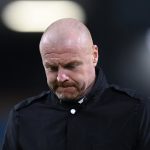 TIF Thoughts on Kieran Maguire's comments on the proposed Burnley takeover…
If a takeover is completed at Burnley before January and the new owners allow Clarets boss Sean Dyche to spend a substantial sum of money on new players, which the club hasn't always done in the past, this could well be a key factor in their season.
With Burnley currently sat in the relegation zone of the Premier League table prior to their midweek clash against Aston Villa, a flurry of new players being brought into the club in January could give them a huge boost in their battle to avoid relegation this season.