Watford striker Troy Deeney has claimed that Aston Villa could be counted in the race for the Premier League title this season.
So far this term, Dean Smith's side has won seven, drawn one and lost four of their opening 12 fixtures in the top flight (per BBC).
The 22 points which they have accrued over those games have left the Villa Park club sitting ninth in the table.
However, the Villans do have two games in hand on most Premier League sides and should they win those fixtures, Villa will be second in the table, trailing Liverpool by three points as things currently stand.
Speaking on the latest episode of the TalkSPORT Daily podcast, Deeney made a huge claim about Smith's side being counted in the title race.
He said: "I see a lot of people are saying, 'Oh, [Manchester] United are back in the title race,' so, if that's the case, we have to put Villa in the same breath.
"Villa have got two games in hand, and if they win both – Man United being one of them – [they] would be second.
"So, I think we're getting caught up because we know it's Christmas, where mentally we go, 'Ah, we're halfway through the season.'
"It's been like 13 games, let's just enjoy this crazy season."
TIF Thoughts on what Troy Deeney said about Aston Villa…
As can be seen in what the Watford striker had to say, he firmly believes that the Villans could be counted amongst the Premier League's elite this season.
Do you believe Aston Villa could be counted in the Premier League title race?
No, it's not realistic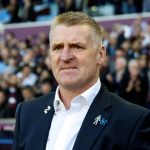 Yes, anything is possible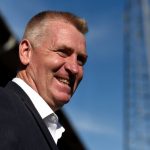 Certainly, if Smith's side does manage to win the two games in hand then they will be in the mix, however, the games count for nothing until they are points on the board.
The fact that Villa are in "the same breath" as United, though, is a testament to Smith and the work that he has done at Villa Park.
Having narrowly avoided relegation during the 2019/20 Premier League season (per Sky Sports), the fact that Villa could put themselves second in the table goes to show how far they have come.