Speaking exclusively to This Is Futbol, Mark Halsey has been discussing the latest set of controversial refereeing decisions from the Premier League.
The former Premier League referee went into great detail to discuss many incidents from all of the weekend's games. 
One decision that he spent a bit of time on was Ollie Watkins' disallowed goal against West Bromwich Albion (1:40).
Watkins was on the end of a brilliant cross by Matty Cash and slotted in, but VAR drew the lines and decided that he was offside.
Luckily for Villa, it made no difference as they went on to score two more and left the Hawthorns with three points, but it was a lovely goal, and it is a shame that VAR disallowed the goal despite it looking quite a tight call.
However, Halsey thinks that this one was slightly more offside than the goal that James Maddison had ruled out.
He said: "I think that was a little bit more of an offside than [Maddison's] wasn't it?
"Even though it's very, very tight.
"We need to learn from this, and we need to change."
Do you think this goal should have been ruled out?
No, too close to call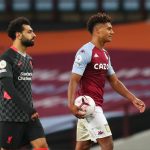 Yes, he was offside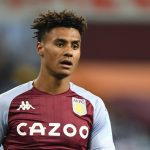 So, though he thinks that Watkins was possibly more offside than Maddison was, Halsey clearly believes that this was a tight call, and in our view, Watkins can feel aggrieved that his goal was ruled out.
As we said earlier, it didn't impact the result, but it would have ended Watkins' scoring drought and moved him onto seven league goals for the season, so we do feel bad for the former Brentford forward.
Halsey continued to express his displeasure at these tight offside calls.
"We've seen so many goals ruled out this season for a lot of teams when everyone's saying 'what's going on?'
"If they can't tell within 15 seconds, then it's a goal; let's get on with it."
So, it is clear what Halsey thinks of these tight offside decisions, and we have to say we agree with him as both Watkins and Maddison have had two perfectly good goals ruled out for very, very tight offside calls.
Luckily for Watkins, it did not stop Villa from winning the match, but it was still a shame that the lovely team build-up from Dean Smith's side went to waste.