Luke Edwards has been speaking on the latest edition of the BBC's Football Daily podcast about news and topics from many Premier League clubs.
One topic that the Telegraph reporter spent a lot of time on was Arsenal and Mikel Arteta's future at the club after a poor run of form that has seen the Gunners win just one of their last eight league games.
While he was talking about this, he mentioned Mesut Ozil and questioned what influence he is having on the dressing room amid rumours that all is not well within the squad.
He said: "Mesut Ozil is still around, he's still friends with some of those players in that dressing room.
"Just because he's been banished doesn't mean that he's not talking.
"He's still at that football club; he's still in the background.
"What has that done to the atmosphere in the dressing room, because you would presume that Ozil is friends with some of those players?"
Do you want to see Ozil leave?
Yes, I have had enough of him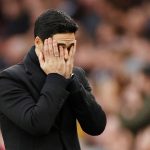 No, he could do a job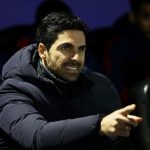 TIF Thoughts on Mesut Ozil…
The German has not been included in the Gunners' Premier League or Europa League squads and has been frozen out.
However, apparently, he still holds an influence within the dressing room, and you can see why that could be problematic for Arteta, considering he has written him out of his first-team plans.
We can't imagine that Ozil's tweeting is helping anyone either, as he has consistently tweeted about how he misses the fans or about how he wishes he was playing.
A tweet last week about having fans behind him caused a divide in the fanbase, which can be seen in the replies to the post.
We can see why Edwards thinks that Ozil could be a problem, and in our opinion, the quicker he leaves the Emirates, the better for all as his career is going nowhere as he can't play in either the Premier League or the Europa League until at least February, and his influence in the dressing room could be causing problems with the team in such bad form.
He is also on ridiculous wages, so there are many reasons why the Gunners, in our opinion, would be better off without Ozil.