Arsenal have been advised to search the Championship to solve one of their biggest problems this season.
Getting themselves in scoring positions is something that has been noticeably absent from Arsenal's game, with the Gunners currently lying 15th in the table when it comes to total shots and 14th in terms of big chances created. It's led a lot of people to question whether or not the absence of creative man Mesut Ozil from the 25-man Premier League squad was a major mistake by Mikel Arteta.
And if they aren't going to bring him back, then it's probably time they brought someone in who can do his job for him, even if they have to look beneath them in the football pyramid to do so.
Speaking on the Ranks FC podcast (23rd December), host Jack Collins believed that Norwich City's  Emiliano Buendía would be the ideal man to fill the hole that Arteta's men need filling:
"I'm so surprised he's still in the Championship. I think he would be a perfect fit, he is able to play wide he's able to play through the middle. He's someone that can shift positions to work out and has Premier League experience… he'll be able to slot in reasonably seamlessly is probably something that Arsenal really need at this point"
Will Mesut Ozil play for Arsenal again?
Yes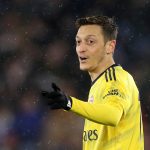 No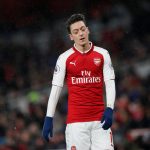 The Argentinian, currently valued at £14.4m on Transfermarkt, was one of the better players for the Canaries last season in the Premier League, and his credentials are there to be seen. He averaged 2.3 key passes per game, completed 80% of his passes and managed to grab seven assists, assisting just over a quarter of Norwich's 26 league goals last campaign.
And if he can produce those sorts of numbers with a team that was constantly struggling down the bottom of the table, the hope is that with supposedly better players at The Emirates he might be able to get those assist numbers up even higher.
It would certainly be a case of 'you scratch my back; I scratch yours'.