Arsenal are being urged to consider going back in for Leicester City boss Brendan Rodgers if they are to sack Mikel Arteta.
Rodgers was one of the names linked with the Gunners role following the departure of Unai Emery last season, before ultimately signing a contract extension at the King Power Stadium.
However speaking on ESPN FC (23rd December), Craig Burley believes that with pressure building on the current Arsenal boss, his name could be about to get mentioned again.
 "He was linked with the Arsenal job before Mikel Arteta, when he just left Celtic and Leicester fans were apoplectic about the fact that Arsenal were sniffing around.
Would Brendan Rodgers with his experience and his type of football, get more out of that Arsenal side? And would they be looking further ahead down the road with a more positive mindset than where they are now? I think the answer is yes. That kind of job is not too big for him because he's been at big clubs."
Do you expect Mikel Arteta to keep his job until the end of the season?
Yes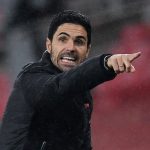 No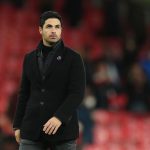 It's interesting to see that Burley mentions the job not being too big for Rodgers, because that is one of the criticisms Arteta has been labelled with. But just because he's managed big teams before, doesn't mean it's going to be an automatic success.
Rodgers himself admitted that without the partnership of Luis Suarez and Daniel Sturridge, his Liverpool side were not the same. And let's face it, whilst Celtic might be a big name and he did well domestically in what was 'a one horse race' most seasons, his record in Europe wasn't exactly anything to write home about.
Has he managed to take a good Leicester City side and turn them into a very good Leicester City side? A team that was in mid-table when he took over into a team that finished 5th last season and is currently just off the top of the table? Yes, there's no doubting that.
But having to turn around a club that is in such a major crisis right now, with the added expectation of challenging near the top on a constant basis, essentially having to start everything from scratch? We're not saying it's impossible, but it's certainly not a sure-fire thing either.