Major change needs to come at Arsenal if they are to take the next step forward, according to former Premier League stopper Shaka Hislop.
Arsenal are on a bit of a resurgent run at the moment, having won their last two games against Chelsea and Brighton, but there is still a long way to go before they can become the dominant force that they once were.
Speaking on ESPN FC, Hislop says that there is still that one thing missing from the Arsenal team, and that's the one star man that you can rely on to win you games on a consistent basis:
"As I look at Arsenal, I can't believe how average so many of those players are. You mentioned [Bukayo] Saka, I mentioned [Gabriel] Martinelli, [Pierre-Emerick] Aubameyang, we know can be an incredible talent, incredible goalscorer – but as you look around the rest of the squad, I'm just wondering where the match-winner is, who's the player who's going to make a difference?"
Will Mesut Ozil play for Arsenal again?
Yes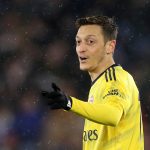 No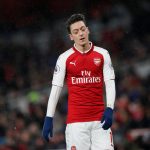 He mentioned Gabriel Martinelli there, and it is perhaps no coincidence that the two victories in the league have both been in games that he has started this season having come back from injury.
And that might have to be where that match-winner comes from, from within. Because whilst there are reports that the Arsenal board will back Mikel Arteta in the January transfer window, history has shown that, Pierre-Emerick Aubameyang aside, there haven't exactly been many world-class 'match-winners' to join the ranks.
And unless they can shift some unwanted deadwood out of their 25-man Premier League squad to free up some space, that's going to become even harder to do this window.
So Arteta might have to prove his coaching nous and get something out of what he's already got, otherwise he could be back to where they were a few weeks ago when he was 'under pressure'.