Former Manchester United man Gary Neville has accused Arsenal of becoming one of the least exciting teams to watch in the Premier League.
Neville, no stranger to Arsenal during their glory days under Arsene Wenger having gone through one of the fiercer and enjoyable Premier League rivalries, has accused the club of playing some incredibly boring football, a far cry from what the club was like during the Frenchman's reign.
And speaking on the latest edition of his podcast, Neville says the one thing that Arsenal boss Mikel Arteta needs to implement is that players enjoy themselves, and whilst results might not come with it, it would have a major effect on the players:
"We watched them at Leeds a few weeks ago, and I thought it was turgid… It just looks now very drab. And that's the one thing I think that Mikel Arteta has got to say, if you watch this Leeds team today, there's a massive enjoyment in the players of how they play.
"And I think Mikel Arteta has got to do one thing, in the next few weeks. Results may not come, the performances may not come, he's gotta make those Arsenal players look like they're enjoying themselves."
Do you think Arteta should be sacked?
Yes, we are going nowhere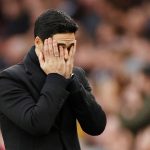 No, just need to give him some new players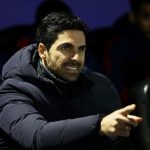 TIF Thoughts on Arsenal and Gary Neville's comments…
You would think this really comes down to what is more important to the club right now. Is it getting results, or is it keeping the players and the fans happy with what they are seeing on the pitch?
Arsenal fans would surely be forgiven for not being averse to going back to the famous '1-0 to the Arsenal' days and just getting the results first. Given where Arsenal are in the table and the supposed pressure that Arteta is under, they shouldn't be too interested in how the result comes about, just so long as they can get the points necessary to progress up the table.
Cross the entertaining bridge when you come to it and you're in a position to sacrifice points in order to make people happier, or Arteta might not be in a position to see those days arrive.