Sam Matterface, Alex Crook and Darren Lewis discussed all of the latest Premier League news on talkSPORT's Boxing Day preview podcast, during which they spent some time talking about Arsenal and their problems. 
Appearing on talkSPORT's Boxing Day preview podcast, Lewis, who is the assistant editor of The Daily Mirror, revealed that "the trouble" at Arsenal at present is that players "literally clock off" if they are unhappy with what the manager, Mikel Arteta, says or does. 
Lewis said: (5:06) "There are big, big problems at the club. Lots of average players on big money, lots of big players playing average football, lots of players, as well, are at the club who, if they don't like what the manager's saying or doing, they literally clock off and that's the trouble with Arsenal."
Is Arteta to blame for Arsenal's form?
YES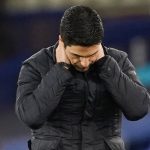 NO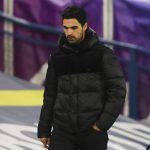 TIF Thoughts on what Lewis had to say about Arteta's influence on the dressing room…
Per Transfermarkt, Arsenal had the eighth-highest net transfer spend of any Premier League side during the summer transfer window and they currently have the sixth-most valuable squad in England's top-flight. 
With that in mind, you could certainly argue that they have more than enough quality in their squad to keep themselves out of a relegation battle. So, given that they have endured such a poor start to the 2020/21 campaign, perhaps the negative influence of the manager is a reasonable and believable explanation for their poor form. 
Arteta did guide the Gunners to FA Cup glory earlier this year but maybe that provides even more evidence of the necessary quality being present within Arsenal's squad to be doing better than they are and maybe the Spanish coach has only started to have more of a negative impact on his squad – via his words and actions, as Lewis suggested – this season, which may explain their turn in form this term following that FA Cup win.