On a recent YouTube video, Goal's Arsenal correspondent Charles Watts spent some time discussing business that the Gunners could do when the transfer window re-opens next month and the journalist spent some time talking about a potential boost for the north London club in their pursuit of Lyon's Houssem Aouar. 
Arsenal were understood to be in negotiations for the midfielder in the summer transfer window, though, in the end, a move for the £45m-rated Frenchman to the Emirates Stadium didn't materialise. 
During the summer transfer window, Lyon president Jean-Michel Aulas declared that he didn't believe the north London club could afford to sign his club's player, explaining that "financially, Arsenal are like everyone else" – alluding to the impact that the current viral outbreak has had on football clubs' finances. 
However, after news recently emerged of a different financial crisis for French clubs, as MediaPro's record-setting broadcasting deal has proven 'too good to be true' and 'vanished,' Watts has speculated about the potential impact this could have on Lyon's Aouar asking price and the possibility they will now look to cash in on the midfielder in January to get through the rest of the 2020/21 campaign.
Here is what the journalist had to say about the Gunners' pursuit of Aouar in full: "It's just a case of how much they're going to spend, can they get it done? Will Lyon be willing to let him go? 
"The French league is suffering from a real financial crisis at the moment with the big collapse of the TV deal that they had there – is that going to have an effect on clubs in the transfer market? Do they need more money in quickly to get them through to the end of the season? Will that help Arsenal? Will they possibly be able to get Aouar away in January?

"I still think Lyon will not want to let him go halfway through the season, they will want to keep him until the summer. We know how difficult a negotiator Aulas is, we saw that in the summer when Arsenal tried to get him. 
"So, I still think, if Arsenal are going to move back in for Aouar – which wouldn't surprise me at all – that interest isn't going to suddenly go away just because they didn't get him last summer. I still think the most likely outcome would be that they'll make another real big push in the summer, but you never know, Stan Kroenke might decide to dip his hand into his own pocket and might be able to free up the funds that tempt Lyon into doing business in January." 
Do you think Arsenal will sign Aouar in January?
YES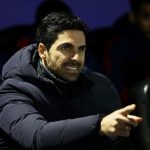 NO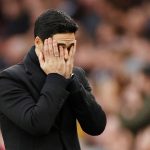 TIF Thoughts on what Watts had to say about Arsenal's pursuit of Aouar…
As Aulas himself alluded to earlier this year, all football clubs have experienced financial difficulties due to the pandemic and this would include his club, as well as the Gunners. 
So, with this news of a second major financial hit of the year for his side emerging just before the January transfer window, perhaps that will force Lyon to cash in on Aouar, who is Les Gones' most valuable player, per Transfermarkt. 
If so, then it will be interesting to see if Arsenal could meet the Ligue 1 club's asking price next month, as Watts discussed, especially with the Gunners struggling in the Premier League this term. 
Perhaps it will depend on how the north London club's season progresses between now and then, as well as how highly Aouar ranks on their list of transfer targets, but if his price tag does drop and Arsenal continue to struggle on the pitch, then maybe the club will make a renewed attempt to purchase Aouar in the hope that he could have a similar impact on their season as January signing Bruno Fernandes had on Manchester United's season last term.