Speaking recently on the Here We Go podcast, Fabrizio Romano provided an update on the future of Arsenal manager, Mikel Arteta.
After taking over at Arsenal in December 2019, the 38-year-old Spaniard led the Gunners to an eighth-place finish in the Premier League last season, as well as winning his first trophy as a manager, by defeating Chelsea 2-1 in the FA Cup final.
However, while this season got off to a decent start, with Arsenal once again picking up a trophy in the Community Shield, as well as winning their first two league games of the 2020/21 campaign, things have gone downhill quite rapidly at the Emirates Stadium, as Arteta's side have only won a further two games over their next 12 Premier League fixtures, leaving the club languishing down in 15th place in the league table, just four points above the relegation zone.
Despite this run of incredibly bad form, Romano, speaking on a recent episode of the Here We Go podcast, claimed that Arsenal are fully behind the Spanish manager, and will not be looking to replace him anytime soon.
He said (13:00): "I have to say, it's something different what's going on with Arsenal. Because, in this kind of situation, with any other club, you would see the situation of the manager getting sacked – and they are backing always Mikel Arteta.
"They are still convinced that he's the right man. They are with him. They always say, 'We are with Arteta, we won't change Arteta'. They say this in public, but also in private conversation. They always say, 'We are with Arteta'.
"Talking with agents, but also with players – if they have to sign someone in January – they say, 'Our manager will be Arteta, we are not going to change,' and this is another important sign that they are giving just because they want to stay with the manager.
"I don't know if they are crazy or if they are genius, but they are with Arteta. And the news is Arteta is not getting sacked right now. Obviously, if you lose every match, [the] sack is coming, but, at the moment, they are with Mikel Arteta."
Do you think Arteta will still be the Arsenal manager at the end of the season?
Yes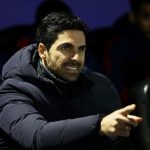 No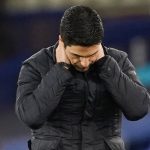 TIF Thoughts on Fabrizio Romano's comments regarding Mikel Arteta's future…
From Romano's comments, it is clear that the journalist is of the belief that Arsenal are fully behind the 38-year-old as manager of their club, regardless of their poor form so far this season.
However, with the new year just around the corner, if Arsenal do not start picking up wins soon, the club are not that far off being involved in a relegation scrap this season – something which, surely, a club the size of Arsenal will not tolerate, and which, in our opinion, could see Arteta's reign come to an end.