Charles Watts, the Arsenal correspondent for Goal, has been discussing a number of topics regarding the club during a recent YouTube video.
One of the topics on the agenda was Mikel Arteta's decision to leave Mesut Ozil out of his 25-man Premier League squad, meaning the German will not be able to play for the Gunners until February at the earliest.
Arsenal signed the World Cup winner back in 2013 from Spanish giants Real Madrid in a deal reportedly worth £42.3m (as per Transfermarkt). Since arriving in north London, Ozil has represented the club on 254 occasions and during his time with the Gunners, they've won four FA Cups.
During the video, Watts discussed the decision to leave the creative midfielder out. Here is what he had to say:
"When you decide to drop a player like Mesut Ozil and not even register him in a Premier League squad, you need to get results to avoid real scrutiny of that issue. Now Arsenal aren't getting results, but worst of all, they're not creating chances and they're the worst in the Premier League in terms of creating chances, that decision to omit Mesut Ozil from the Premier League squad is always going to come back to haunt him and that's what it's doing right now.
"The pressure is going to mount on Mikel Arteta over Mesut Ozil. The demand for [Ozil to return] is only going to snowball the more and more Arsenal struggle and the longer this creativity problem goes on."
Has Arteta made an error regarding Mesut Ozil?
Yes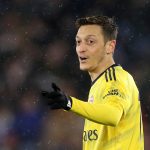 No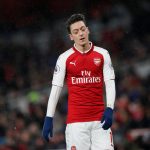 TIF Thoughts on Charles Watts' comments regarding Ozil's exclusion from the squad…
In his 254 appearances for the club, the midfielder has contributed 44 goals and 77 assists, therefore, given the Gunners' current struggles, you can understand why the pressure on Arteta to bring him back into the picture may grow in the coming weeks if the poor run of form continues.
Arsenal have scored just 10 goals in the English top flight this season and only the current bottom three have scored fewer.
The £8.1m-rated ace's current contract is due to expire in the summer and so it is quite possible that he has already played his final game for the club regardless of what the fans think.